Hip Resurfacing vs Hip Surface Replacement
Hip Resurfacing
Hip resurfacing involves replacing damaged surfaces in the hip joint with metal surfaces. This procedure can be useful for patients under 65 with advanced hip disease Hip resurfacing surgery is an alternative to standard hip replacements for patients with severe arthritis.
In hip resurfacing surgery, the implant is smaller, and less normal bone is removed. Hip resurfacing is gaining interest, especially in younger patients.
Hip Joint Replacement Surgery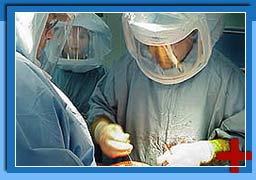 Mr Manoj Sikand MS FRCS (T & O) is certified in orthopaedic surgery, arthritis and joint reconstructive surgery. His practice includes adult reconstructive surgery, total joint replacement , hip replacement or hip surgery and revision hip joint replacement surgery.
Hip Joint Replacement Surgery is usually considered once other therapies, such as pain medications, have failed. Most people undergo hip replacement as a result of osteoarthritis of the hip joint.
You might want to ask your doctor about the possibility of hip replacement if you frequently experience any of the following:
Pain that keeps you awake at night
Little or no relief from pain medications
Difficulty walking up or down stairs
Trouble standing from a seated position
Having to quit activities you enjoy, such as walking, because you're in too much pain
Hip Joint Replacement Surgery services include:
Minimally Invasive Surgery for Hip Joint Replacement
Hip Resurfacing – Birmingham Hip Replacement
Revision Total Hip Replacement (for previously failed hip joint surgery)
Total Hip Joint Replacement (for arthritis of the hip joint).
Surgical Opinions and Evaluations
Surgical Treatment of Arthritis
Treatment of sports injuries to the hip
If you have any of these conditions and wish to be advised on the most appropriate Hip Joint Replacement surgical treatment alternatives, please call on 0778 990 1051 during office hours to schedule an appointment.