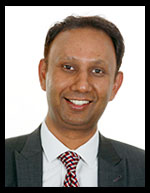 I'm Manoj Sikand Consultant Trauma and Orthopaedic Surgeon, confining my practice mainly to hips & knees. My private practice is based at the BMI Edgbaston Hospital Birmingham and my NHS practice is in Sandwell and West Birmingham Teaching Hospital.
We have answers to all your queries about how long do hip replacements last, hip replacement surgery, hip surgery, hip surgeries, hip replacement alternatives, hip replacement procedure, bilateral hip replacement, hip replacement implants, revision hip replacement, hip replacement implant, hip replacement symptoms, hip replacement cost, surgery hip joints, replacement hip joints, hip replacement arthritis, hip surgery recovery, knee replacement cost, knee replacement alternatives, knee replacement exercises, knee replacement age, knee replacement complications, knee replacement recovery, knee surgery complications, knee replacement, knee replacement surgery, knee surgery recovery, pain after hip replacement.
My website also features videos on hip anatomy, knee anatomy, total hip replacement (THR), total knee replacement (TKR), hip resurfacing, knee arthroscopy, knee replacement, revision hip replacement, revision knee replacement and much more. There is also information on sports injury treatment, management and prevention.
The information in this website is provided to reinforce the advice you receive from your own doctors and is not intended to replace discussions with your doctor.
I hope you find my website useful and informative. Thank you for visiting.
Mr Manoj Sikand
MS FRCS (Trauma and Orthopaedics),
Orthopaedic Surgeon
Qualifications
Bachelor of Medicine, Bachelor of Surgery Punjab University 1991
MS Punjab University 1995
F.R.C.S Royal College of Physicians and Surgeons Glasgow 2001
FRCS Trauma and Orthopaedics, 2008
Current Positions
Consultant Orthopaedic Surgeon, Sandwell and West Birmingham Teaching Hospitals Dudley Road, Birmingham
Orthopaedic Surgeon, BMI Edgbaston Hospital Somerset Road Birmingham